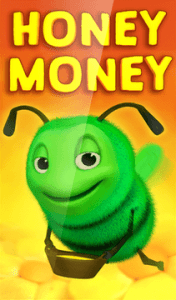 Every day is a busy day in the hive. The Queen Bee has her hands full with work as it is, and when Benny Bear came to sample some the of hive's delicious honey, she understood that today will be anything, but boring.
Meet the hard-working bees, and the lazy drone, who are just buzzing with an effort to deliver the delicious honey home.
Help Benny Bear steal the sweet, sweet candy from the hive in an exciting bonus game! Taste this machine and turn honey into gold! Your gold!